Successful Ukrainian Players in Europe's Top Football Clubs
Ukraine keeps producing immense football talents. Here are the top five Ukrainian players currently dominating European football.
Published on 07 Apr 2023
Yes! Ukraine has been making the headlines recently, but this time we will discuss how they have dominated the football world. From when Andriy Shevchenko became the first and only Ukrainian to win a Ballon d'Or to the present time, a lot has changed, but the one thing that has remained constant is the immense talent pool in Ukraine. The world is gradually opening its eyes to the footballing talent in Europe, and Ukraine has been the center of it all. This article will look at Ukrainians making waves in Europe's Top football clubs.
Ukrainian Players In Top European Teams
Oleksandr Zinchenko
Arsenal can confidently say that they have a gem in Oleksandr Zinchenko. He's in his first season with the Gunners, who are nearing an English Premier League title win, a trophy that has evaded them since the 2003/04 season. This will be an incredible achievement for the Gunners, and we can boldly say that Zinchenko has been instrumental to Arsenal's newfound success. Zinchenko plays as a left-back but has shown he can dominate as a central midfielder.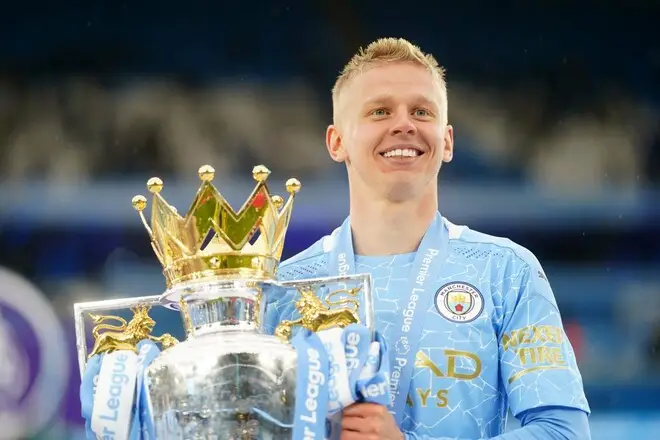 Zinchenko has five goals in 213 games in his professional career at the club level. Two of those goals were during his time in the Russian Premier League, and two again were when he was in Manchester City, and he currently has one goal to his name in Gunner's uniform. He has eight goals in 53 caps for Ukraine as well.
Zinchenko won the Premier League with Manchester City in 2017–18, 2018–19, 2020–21, and 2021–22. He also won the FA Cup in the 2018–19 season. He won the EFL Cup in 2017–18, 2018–19, 2019–20, and 2020–21.
He was also named the 2019 Ukrainian Footballer of the Year.
Hopefully, Zinchenko has brought a winning mentality to Arsenal as he has shown emotions and motivated his teammates when needed. He was a winner with City, and I believe he will achieve similar success at City.
Mykhailo Mudryk
Mykhailo Mudryk's move to Chelsea might just be him following in Andriy Shevchenko's football as he becomes the second Ukrainian national to play for the Blues. Mudryk might be struggling to adjust to life in the Premier League, but he has proven in his time at his former club Shakhtar Donetsk that he has all it takes to light up the league. Under the tutorship of an excellent Coach and with time, Mudryk will flourish. Mudryk is a left winger with incredible pace, which has already earned him the title of the fastest in the Premier League.
Mudryk became the most expensive Ukrainian footballer of all time and the most expensive player ever signed from the Ukrainian Premier League when he transferred to English club Chelsea in the 2023 Winter transfer window for an initial €70 million (£62 million).
It's been difficult for Mudryk to settle in the Premier League, as he only has one assist in eight appearances. His Champions League stint while he was with Shakhtar is few of the times the Ukrainian has shown that he is the real deal.
Mudryk has 12 goals in 73 appearances in his career at the club level; at the international level, he has nine caps without a goal.
Vitalii Mykolenko
Vitalii Mykolenko plays the left-back position for Everton. Mykolenko was signed from Dynamo Kyiv in the Winter transfer window to replace the departing Lucas Digne, who signed for Aston Villa in January. Mykolenko has impressed so far in his time with the Toffees, his ability to defend has been immense to them holding up this season. Mykolenko is the first choice for the left-back position in the Ukrainian National team and Everton. He can also play as a central defender and as a left-wing back.
Vitalii Mykolenko isn't much of a goal scorer, as he has scored only eight goals in 177 appearances at the club level. With 29 International Caps, he has only one goal to his name.
Mykolenko recently has been dubbed a defensive liability to Everton as he's often dribbled past. He might need to up his game defensively, especially now that he's playing under a highly defensive-minded coach in Sean Dyche.
Viktor Tsygankov
Viktor Tsygankov is the latest name to join an already elite company of Ukrainian football players in top European leagues. Tsygankov was signed by the La Liga side Girona from Dynamo Kyiv in the 2023 Winter transfer window. The young Ukrainian plays as a right winger and a left-footed player who enjoys cutting in spaces to create shots. With his offensive output, Tsygankov has unquestionably boosted Girona's attack with his one-goal involvement per 90-minute average. In terms of attacking output, Girona is consequently just behind second-placed Real Madrid and league leaders Barcelona.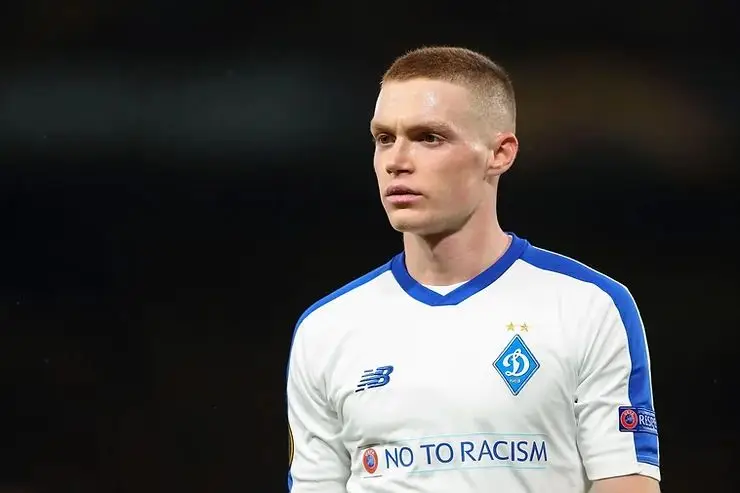 Tsygankov, despite signing in January, already has three goals and three assists in all competitions in only three games played so far for his new club Girona.
Tsygankov boasts 94 goals and 64 assists in more than 200 games for Dynamo Kyiv. He also has seven goals in 43 international caps.
Tsygankov is an immense talent, and the fact Girona almost got him for free reduced the pressure on him when he moved to Spain, allowing him to ease into the league faster. Tsygankov now has to keep up his performance even to attract bigger clubs in the near future.
Roman Yaremchuk
The Ukrainian striker caused Club Brugge to break the bank and become their most expensive signing, smashing the Belgian League transfer record. Benfica signed him for an estimated 16 million euros last summer. Yaremchuk might be struggling with Brugge as he has not been bagging in goals and hasn't lived up to expectations so far, but there is still a strong conviction that he will justify his transfer fee with time.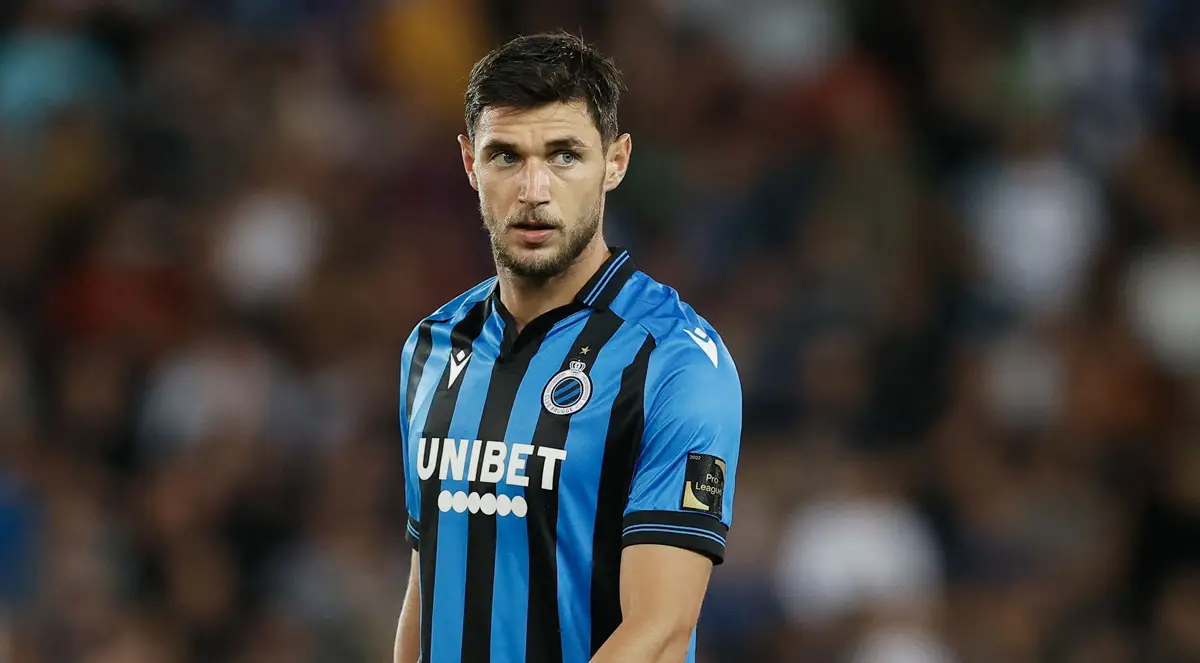 Roman Yaremchuk is going through a challenging period right now. In 25 games this season, the striker has struggled for form, managing just two goals and two assists. Although he has a contract until 2026, the club intends to part ways. There are reports of minimal interest in the striker in case he gets shipped out.
His spell with Gent, when he scored 61 goals in 152 appearances between 2017 and 2021, was when he played his best football. With nine goals in 48 games, he also had trouble at Benfica.
Yaremchuk has 43 caps for the Ukrainian national team and 13 goals to his name.
Ukrainian football players are doing pretty well in Europe's top leagues. With three players above playing in the Premier League, you can see how much impact they already have in English top-flight football. An excellent side to the situations of the Ukrainian players currently struggling for form is that they are pretty young and have a big room for improvement. Follow FBR for more footballing insights like this one we just concluded on successful Ukrainian players in top European clubs.