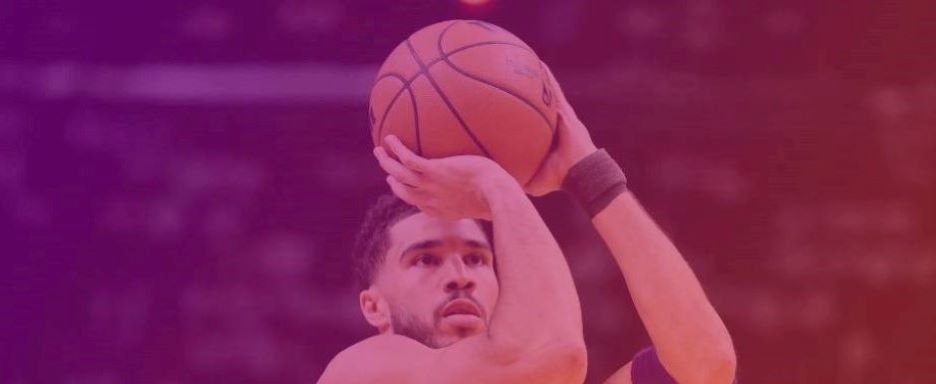 Upcoming NBA Matches Predictions, What You Should Know?
The action of the NBA season is nonstop, with several games to keep you on the edge of your seat. Find out what you need to know about the upcoming NBA matchups.
Published on 09 Feb 2023
The action during an NBA season is relentless, and multiple games each week will keep you on the edge of your seat. Find out the essential information you need for the upcoming NBA matchups here.
Boston Celtics to Win the NBA Championship
With the season well underway, it's easy to see why the Boston Celtics are the preseason favorites to win the NBA championship in 2022/23. However, it will come down to the Eastern Conference's top two teams, the Boston Celtics and the Milwaukee Bucks.
Other heavyweights in the Western Conference, like the Phoenix Suns, seem to have gotten better, but the Warriors have clearly gotten worse since they won the title last year. So far, the Boston Celtics and the Milwaukee Bucks have distinguished themselves as the betting field's frontrunners, and any team is a good bet to win the Larry O'Brien Trophy. But there are also concerns in Milwaukee and Boston. The Bucks' half-court offense lacks depth because Khris Middleton can't stay healthy. The Celtics don't always stay calm in close games because their level of self-confidence varies a lot.
Still, no club can match Boston's potential on defense or offense. Their offense has been dominant so far this season, while their defense dominated the last two months of last year. The next step toward synchronizing their best on both ends of the court would be to put Robert Williams III back into the starting lineup, but they have yet to do so. The Celtics will have the best shot at putting it all together, resolving any outstanding issues, and playing their best basketball when it matters most.
Expectations are that the Celtics will win the NBA Finals because of their depth and the ridiculously high level that Jayson Tatum and, to a lesser extent, Jaylen Brown have been playing at this season.
Doncic to be the 2023 MVP
It's to be expected that if the race is tight, the voting panel will lean in favor of another alternative than Jokic with his 28-12-11 scoring average and 58-50-81 shooting line. Doncic is getting very close, too. He is gaining steam, currently averaging 34-9-9 on 51-36-74 shooting. He is better than everyone else in the league when it comes to advanced statistics like player efficiency rating, value over replacement player, actual plus-minus, and many others.
All four of Tatum, Durant, Antetokounmpo, and Embiid are making their cases in the Eastern Conference. Every five-man MVP voting pool will have to exclude one player. Tatum should be more dominant all the time. For Durant's sake, people hope he can maintain his health. Antetokounmpo needs to get back into the shape he was in for the past four years. Embiid needs to keep the Sixers competitive. There is still time for both of them to win the prize.
While the veteran may currently have the upper hand in the MVP debate, Doncic can still make a strong case for himself. He was the fan favorite coming into the season, and he has more than delivered on their expectations. Many fans can't wait to see Doncic become the league's star, believing the "This guy's got it" storyline that has been building around him. It's far too early to make an MVP prediction, but if we had to guess, Doncic would emerge as the frontrunner.
Lebron James and His Scoring Record
Los Angeles Lakers forward LeBron James scored his 388th point against the Oklahoma City Thunder. He broke the National Basketball Association (NBA) record for most points scored.
James set the NBA record with about 10 seconds left in the third period.
The previous record was also held by Los Angeles Lakers player Kareem Abdul-Jabbar, who ended his career in 1989. He set his record in April 1984 with 387 points.
NBA Title Odds for 2023
Despite a first-year head coach, the Celtics have not suffered from their Finals loss. After making minor upgrades to a group that was two wins away from winning the franchise's 18th banner, they've been the best team in basketball this season. Jayson Tatum and Jaylen Brown were acquired in trades during the offseason. Malcolm Brogdon is a Sixth Man of the Year candidate, and the defense has held up despite injuries to Marcus Smart and Robert Williams III.
Boston leads in net rating, defensive rating, and offensive rating. Only the Warriors make more three-pointers per game and are in the top 10 in assists and rebounds. Before last year's championship game, Tatum, Brown, and Smart had been to the conference finals together a number of times. This was the hardest way to get there.
The Celtics are the obvious favorites. But betting on a team so far ahead is risky. Golden State had the best preseason odds, not Boston. Joe Mazulla's club is headed for a 55-win season, and these odds may shorten as the postseason approaches.
Regardless of the NBA tournament's outcome, you can enjoy betting on upcoming matches with the exclusive bonus from Stake. Free Betting Reviews has teamed up with its partner to offer you a $2 to reload.

Philadelphia 76ERS is a Solid Value Bet
Seventh in offensive rating, fourth in defensive rating, and fifth in net rating is Philadelphia. Its title odds are eighth despite its fourth-best record. Embiid leads the league in scoring again at 33.6 points per game and is mounting an MVP case, while Harden's 11 assists per game would be the highest in basketball if he played enough games. After a breakout postseason, Tyrese Maxey has become a third star alongside Embiid and Harden, while summer newcomer De'Anthony Melton is starting.
The 76ers have the second-hardest remaining schedule, according to Tankathon.com, so the next three months will reveal a lot. Philadelphia is 3–2 against the East's other top-four seeds (Boston, Milwaukee, and Brooklyn). Home-court advantage is vital because it will have to beat one or more of those clubs in a seven-game playoff series. In April, May, and June, Embiid is the Sixers' top player.
It would be crazy for the Kings to win the Larry O'Brien Trophy and end their NBA-record 16-year postseason drought in the same season. Sacramento is more likely to win the NBA Finals than Toronto, which is six games under.500. This has value.
Only seven teams (and two in the West) have a better record than Sacramento, which would enjoy home-court advantage in a first-round playoff series if the regular season ended. There are 15 teams more likely to win the title than the Kings. Coached by Mike Brown from Golden State, the Kings are second in offensive rating and sixth in net rating. Their 21st-ranked defensive rating is offset by their league-best offense. In the playoffs, half-court defense is crucial, yet only the Nuggets have been better on offense than the Beam Team.
Sacramento might send De'Aaron Fox and Domantas Sabonis to Salt Lake City as All-Stars. Fox is having his most effective year, and Sabonis, in his first full season with the Lakers, leads the league in rebounds and his team in assists. Keegan Murray, the fourth overall pick, is having a good rookie year. Malik Monk and Kevin Huerter are key players for a club that's three wins away from surpassing its 2022 total.
The forthcoming NBA games will be full of action-packed and thrilling matches. Predictions will become increasingly challenging to make, given the high caliber of the competing players and teams. At FreeBettingReviews, you can learn which reviews are most trustworthy to assist you.