2 Ball Betting Golf: Strategy; Tips; Tricks
One of the most well-liked supplemental markets is two-ball betting. Examine this market in more depth to find out how it works, what problems it might have, and how to find good bets.
Published on 30 Mar 2023
What is 2-Balls in Golf Betting?
Golf betting markets are as diverse as those for any other major sport. One of the most common types of golf wagers is the two-ball bet. This bet's popularity has skyrocketed in recent years, and it's now one of the busiest on the golf betting board alongside the outright winner market. The 2-balls bet golf has recently gained popularity because it reduces the risk of betting on high-stakes markets like the outright winner. It's one of the few ways to have head-to-head competition in tournaments that uses stroke play rather than match play.
Only two or three competitors are used in this market, each going head-to-head against the others. The first-round pairings often determine who they face off against in the head-to-head portion of the round. There is a 3-way market if there are three players and a head-to-head market if there are two balls. The next step is to wager on which player within that cluster will end the round with the lowest score. These wagers are settled throughout the day's 18 holes, regardless of the players' overall scores or standings on the field. If you bet on the same group on multiple days in a row, the totals will reset after each round.
Golf 2-Ball Betting Rules
The wager in a 2-balls golf bet game is similar to a head-to-head competition. You bet on one golfer shooting a lower score than the opponent they are paired with throughout 18 holes. It is in place of picking a single golfer to win against a field that could have as many as 156 players throughout the four rounds.
The vast majority of the time, golfers compete against one another in groups of two or three, and odds will be offered on some or all of those pairings. Some online sportsbooks include odds on ties between golfers in their offerings, while others will nullify the wager if both players end the round with the same total score.
When is the Good Time to Make This Type of Bet?
When placing bets on the next round of golf, recent form is a strong indicator of how a player will perform. Golfers are a finicky bunch, so even a minor mechanical flaw can have a significant negative impact on their performance. Bet against players who are losing strokes at an abnormally high rate relative to their pedigree off the tee and on approach.
A golfer who isn't hitting the ball well but has a red-hot putter is in the same position. No other statistic in golf is as erratic as a player's putting performance; it's not unusual for a player to improve by several strokes on the green one day, only to see that improvement erased the next. You should take action if you spot a two-ball wager between a player who is making solid contact and one who is scattering his shots all over the course.
5 Strategies For Golf Two-Ball Betting
Golf gamblers can use different betting strategies for two-ball or three-ball games, which is essential to know before placing any bets. Take advantage of the abundant resources available to learn more about sports betting. Consider the following procedure if you want to put a two-ball stake in an upcoming golf tournament:
Bet on the 2-Ball Markets Using Accumulators
Players typically go out in two balls rather than three on the weekend. If they are grouped according to their standing on the leaderboard, as is often the case, their rounds will be very similar. The odds of winning are roughly equal for both options. We like to take advantage of these reduced odds by constructing accumulator wagers. Given that there will still be 30+ matches on the weekend, this could include the winners of two or more groups, who could provide tremendous value.
You'll have access to more up-to-date information, for one thing, and will be able to begin analyzing the first two rounds played by both players. The sum of a player's bogeys is a valuable statistic. One can tell they are playing better golf but need to make birdies if they have made significantly fewer bogeys than their opponent. A player is unquestionably more erratic if they have many bogeys and many birdies in their game. If you're playing 2-ball, you should avoid these players because they can go off anytime. In golf, patience pays off.
Downplay the Breakout Star
This could occur if a golfer who could be more well-known puts together a blisteringly hot round in a major tournament, possibly even taking the lead after the first two rounds of play. Bets against that golfer in a two-ball or three-ball scenario could be profitable. Going up against the player everyone talks about could give you some reasonably good value.
Check Out the Course History of Players
Golfers return to the same courses for various reasons, including the system layout, how well they know it, and how at ease they feel there. The same holds for difficulties in certain classes.
Golf gamblers should always research a player's past performances at a tournament's venue, breaking down each round to look for patterns and comparing the course to previous years' layouts. Golfers from that state or region will likely be familiar with the systems outside of professional competitions, so this is something to keep in mind. Users and fans are encouraged to educate themselves on the sport to increase their success when wagering on golf. However, it is also crucial to learn as much as possible about the players:
their advantages
negative qualities
the courses they took
how they handle being in the lead, under pressure, and in any given situation,
and what kind of play they employ when in those positions.
Bet More on Tournaments and Less on Rounds
This one is open to interpretation, but the sample size is critical for evaluating an athlete's performance in any field. A good round is achievable by any golfer, so what truly separates players is their ability to maintain that level of play throughout four games. You have a better opportunity of winning a bet based on a 72-hole sample size than an 18-hole sample size if, after doing your research, you conclude that one golfer has an advantage over another.
Focus On Your Team Rather Than the Entire Field
For these bets, you need to look at the event differently than if you were picking a clear winner. Finding the best player in that group is more important than trying to predict who the best player will be. To get started, use rounded average scores. It can be a helpful indicator of a player's early performance, helping you narrow down the pool of potential draft picks. It is essential to know who's playing and how they're doing across multiple games. Factor in the current season ratings; if it's still early, you can also use the standings from the previous year.
When making a market pick, it's best to go with the player with the lowest average score for that round. It's essential to remember that we're not betting on a player's overall form but rather on how they perform for these particular 18 holes, so their round scores are more relevant than their comprehensive form.
2-Ball vs. 3-Ball Matchups in Golf Betting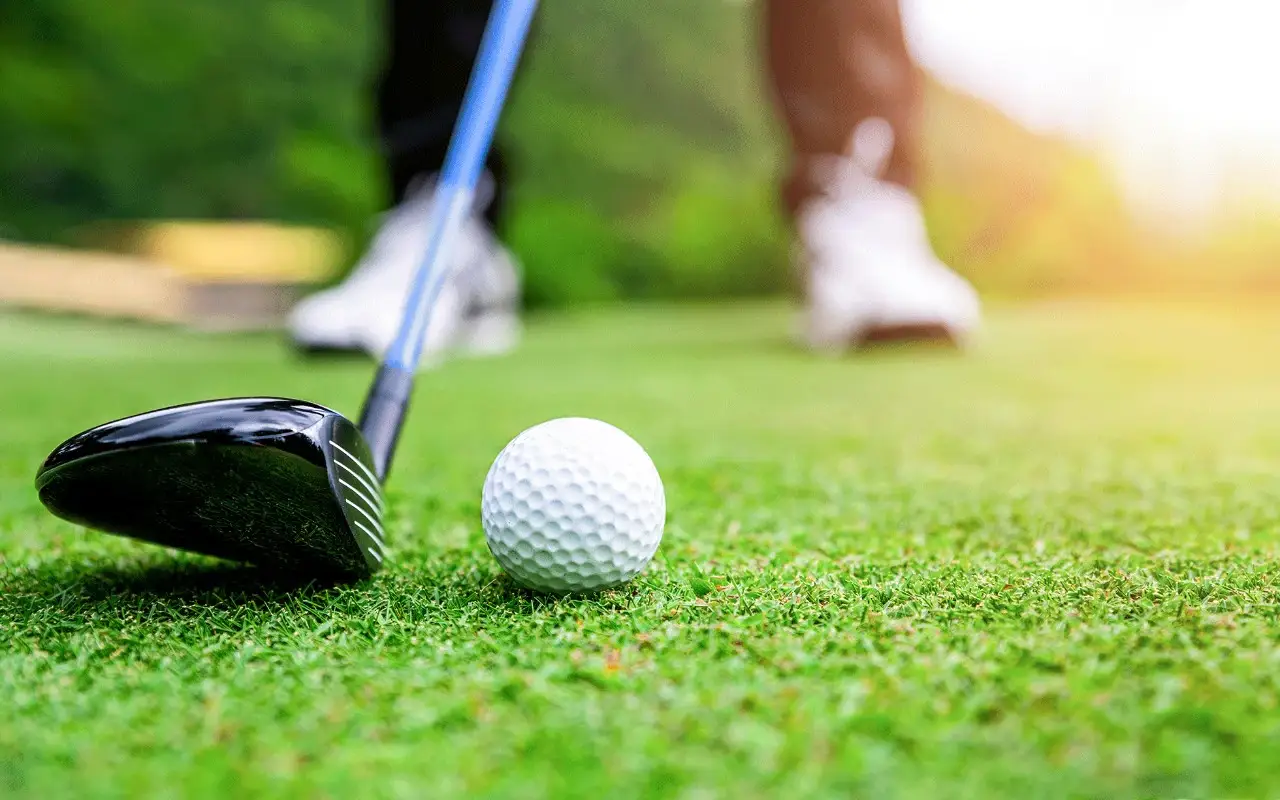 Even though golf matchup betting isn't as exciting as an outright or first-round leader bet, it's still one of the most popular golf betting markets. Two-ball, three-ball, and multi-player matchup wagers are all available. These bets can cover anything from a single game to the entire tournament.
In a two-ball match, two competitors face off against one another. You're just trying to predict who will have a better golf score. The 2-ball matchups listed at different sportsbooks can vary slightly but can have a significant effect on your bet. Bet the option where a tie results in your money being returned to you by the sportsbook, as the three-way option has more hold, benefiting the bookmaker. However, in Three-ball games, there are three participants and the usual payout is plus-money for all three. It's more challenging to win against two opponents instead of one, so the odds are more evenly distributed. Most sportsbooks will apply dead heat rules in the event of a tie, reducing your payout by one player for every two that finish tied.
2 Ball Betting is a popular form of golf betting that requires careful strategy and knowledge of the sport. The key to success in this form of betting is to thoroughly research the golfers and their playing styles before placing a bet. Additionally, having a sound betting strategy and sticking to it can help mitigate losses and increase chances of winning. Tricks such as considering the course layout and current form of the golfers can also provide an edge in 2 Ball Betting. With these tips and tricks in mind, bettors can enjoy the excitement and potential rewards of 2 Ball Betting in golf. Compared to other golf wagers, two-ball bets have the best odds and the highest chance of cashing regular tickets. Now that you've learned the ins and outs of golf betting, it's time to take the plunge. If you're looking for trustworthy sportsbooks that can help you win, visit Free Betting Reviews.